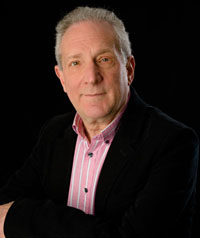 Marriage and Relationship Counselling, Couples Therapy

JOE FRIEDMAN

I'm American, and came to England in 1973, after finishing a degree in psychology at the University of Michigan. I originally came to study with the Philadelphia Association, and R.D. Laing. I stayed because I loved London.

Most of us spend so much of our lives worrying about what others think that we never truly articulate what matters to us. (This is especially true for women, who often have been brought up to care for others ) For me, psychotherapy is a process in which we discover what matters to us, and thereby a different – and more satisfying – way to live our lives. A way in which we are concerned with our own truth, not with pleasing or placating other people.

I believe clients are best served by a therapist who actively engages with them. I ask questions, clarify, and occasionally challenge clients to help them get to grips with things they are avoiding.

I've taught on several psychoanalytic trainings. I've also done in-house trainings in corporate settings on creativity and problem solving. In my spare time, I write. Apart from a number of professional papers, I`ve written a series of children's books and a book on dreams for adults.

I've recently been featured on BBC R4's Four Thought. Link below.